I know were, like, sooooooo over Father's Day and onto bigger and brighter fireworks, but once again... I'm behind (shocking, I know).
Father's Day was really nice. We spent the morning having breakfast at my parent's house on the back deck, took a family nap and slept off our monkey bread and sausage casserole, and then we got brave and paraded the whole family (including Diego the dinosaur) to the beach.
It was a nice relaxing ride over... NOOOOOOOT! (Wow, that was almost as fun to say as it was in 4th grade!)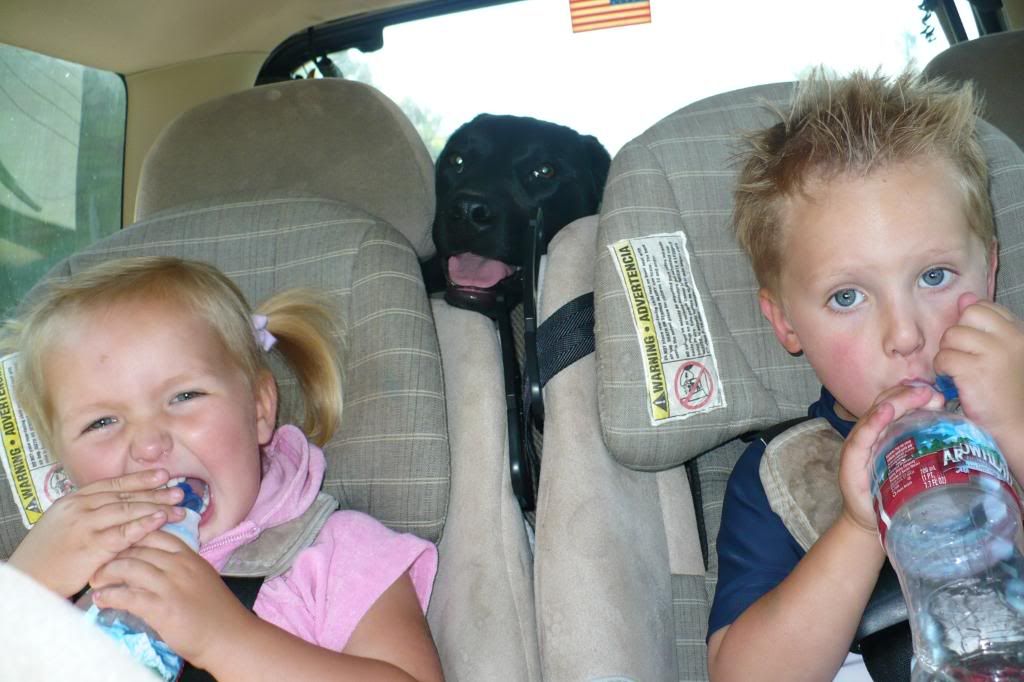 It was pretty adorable to watch the little gremlins frolicking hand in hand in the salty sea breeze together, and enjoying some good old fashioned quality time with their Daddy, who Im preeeetty sure they love more than me... (*grits teeth, forces smile...*) but who's counting....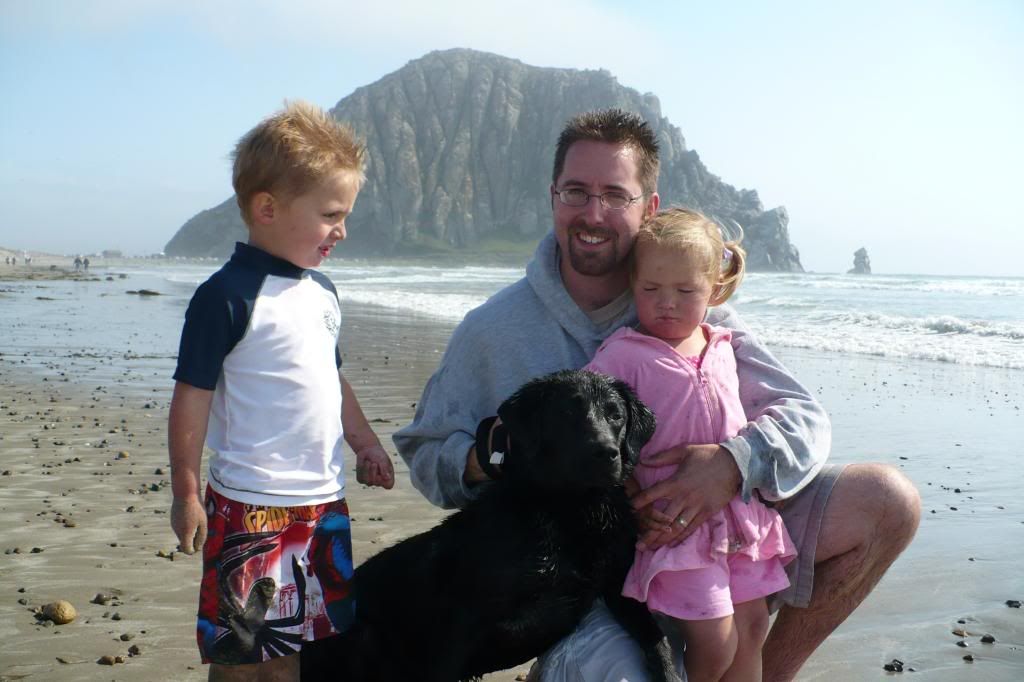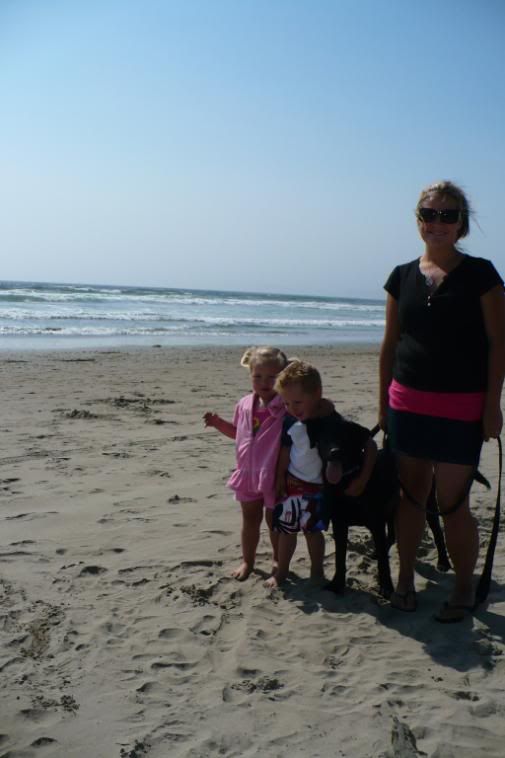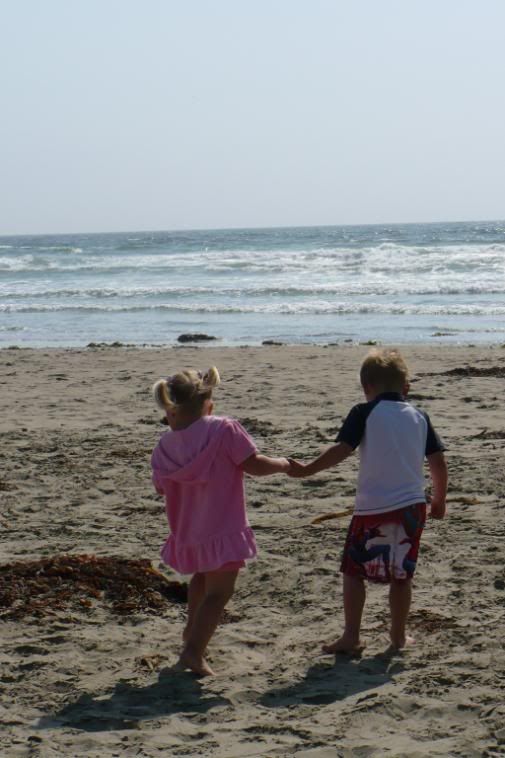 It was short, sweet, sandy, everyone came home tired... beauty.