"Its... Its... Its a MIGRAINE HEADACHE!"
Ahhh, but who could deny, these are 2 of the cutest and most lovable little super
monsters
heroes around.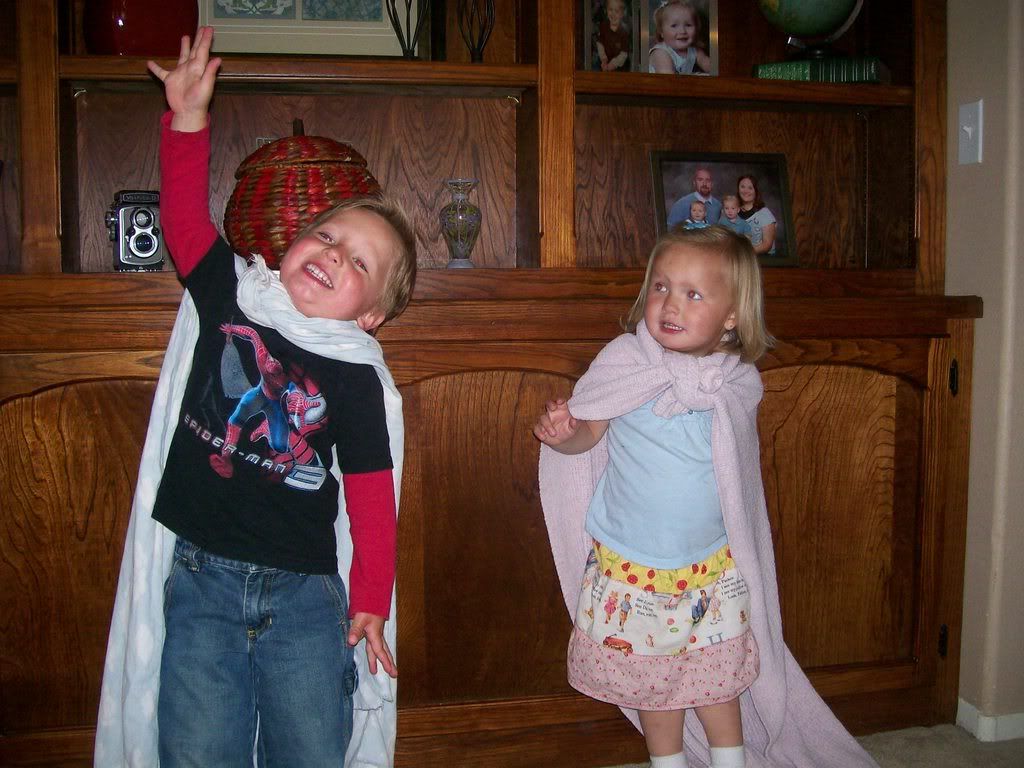 Aaaaand, the grand finale... matching time outs for havoc wreked (despite several warnings) upon furniture/walls/animals (courtesy of the most feared villan of all times: the Mother).
Dont they look devistated?