I got it AT ROSS!!!: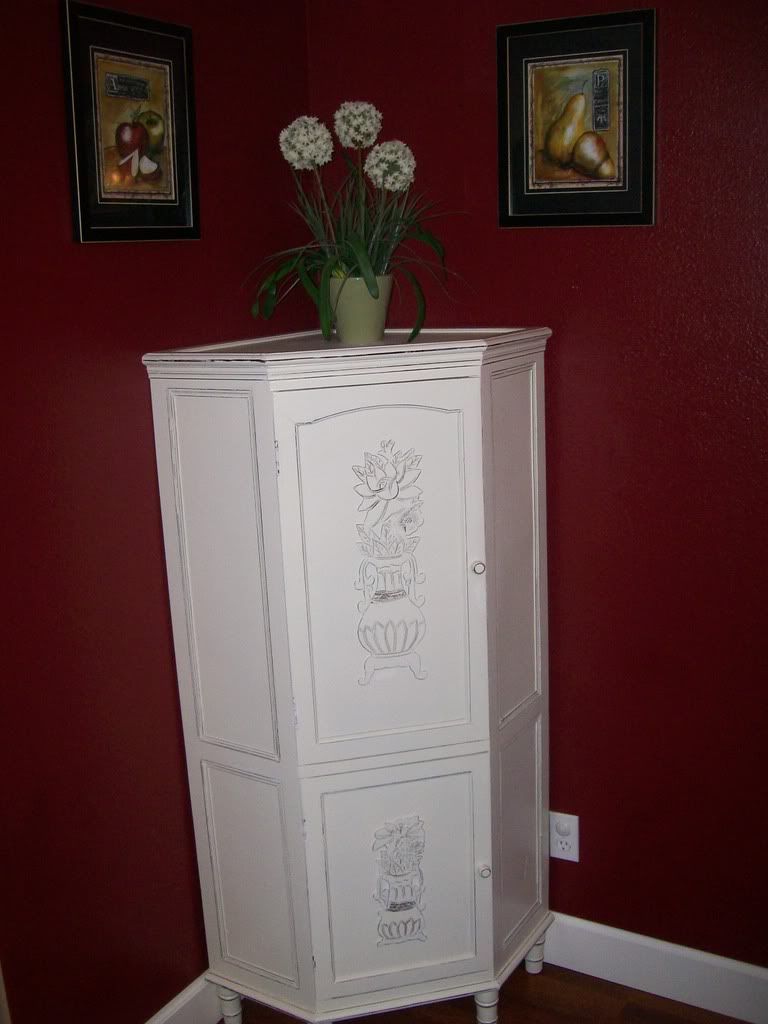 Hahaha... no. But seriously... I got it AT ROSS. As in Ross, "Dress for Less."
This one, too!:
Apparently now we can also furnish our homes for less!
The greenish blue one was actually my first find. It was marked $130, but I found a teeny scratch on top and negotiated a 20% discount, it was less than $110 out the door.
The white corner piece I noticed while I was loading up... it was $150. Tyson was sad it didnt have a scratch too... so we made one. Just kidding. But I'd be lying if I said it didnt cross my mind! HA!
Anyways. I know, $250 is a LOT for impulse buys on furniture... ESPECIALLY at Ross Dress for Less. But actually we've been looking for bargain buys for these 2 little spots in the dining room for a long time, and we provedentialy recieved our state tax return the Friday before these little beauties found me.
I feel a little guilty.
But when I walk into the kitchen and I get butterflies I always manage to forget. And hey... dont blambe US for the current status of the economy! We're definitely doing our part in spending. Ha.